Press/Articles
About Star Linen USA (Star)
Since 1987, Star Linen USA has been providing fine linens & bedding, amenities, small appliances, paper products and much more to the hospitality and healthcare industries throughout the world. Our expanded manufacturing capabilities along with long term relationships with manufacturing partners located domestically and abroad, ensure a wide range of quality products while our strategically located distribution centers ensure quick on time delivery with emphasis on zero back-orders. However, the cornerstones of our success have always been our commitment to our customers and our dedicated associates throughout the world.
STAR LINEN ANNOUNCES EXPANDED "CRAFTED IN THE USA" INITIATIVE
A New Leader in Domestic Textile Finishing Emerges
Moorestown, NJ, September 3, 2015– Star Linen USA through a recent distribution agreement with Marquis Mills recently announced that current m [....]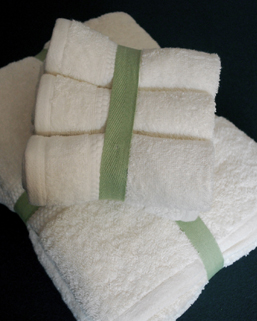 New Line of Terry Products Made in Eco-Friendly Fashion
Star Linen and Hospitality Supply's new, eco-friendly Marquis Green Terry Products are manufactured from pre-consumer, regenerated cotton waste and cutting scraps obtained from a closed-factory environment.
The line is "witho [....]